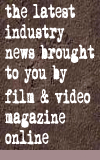 First AC Bob Hall on the Camera and Lensing
Challenges of Dunkirk
By Michael Goldman | Film & Video Magazine | July 19, 2017



Challenge of re-envisioning and executing iconic creatures to director Ridley Scott's specifications was a massive VFX undertaking, not to mention all the film's other digital elements.

First assistant cameraman Bob Hall, who recently spoke with StudioDaily for the Podcasts from the Front Lines series, certainly picked a complicated movie for his return to working with director Chris Nolan when he signed on to assist cinematographer Hoyte van Hoytema, ASC, FSF, during production of Nolan's new movie, Dunkirk. Hall worked with Nolan and his former cinematographer, Wally Pfister, ASC, on several films, dating back to Memento (2000), but sat out Nolan's last effort — the director's first collaboration with van Hoytema — when they shot Interstellar in 2014, due to knee replacement surgery.

He returned to a project that both Nolan and van Hoytema were determined to shoot as an entirely large-format affair—largely with Imax 65mm/15-perf cameras, with extended dialogue scenes being shot using the Panavision System 65 camera system (65mm/5-perf), a necessity due to the noise produced by the Imax cameras. However, Nolan and van Hoytema also schemed up a way to shoot a large chunk of the action-oriented World War II epic, based on true events, handheld, despite using the giant and extremely heavy large-format cameras under particularly grueling conditions. Dunkirk, of course, tells the true story of the effort to evacuate British troops from the French beach of Dunkirk in 1940, preventing a horrific disaster at the hands of the Nazis.

© 2015-2016 Access Intelligence, LLC


article provided by

Film & Video Magazine






Eaglewing Enterprises has been serving the needs of non-profit organizations, small business, fraternities and sororities, community service groups, churches and ministries, since 1995. Located in Marshfield, Wisconsin, we provide affordable, state-of-the-art, post-production digital editing services. Offering marketing solutions to help promote, inform and inspire those who matter most to the client.





Contact us today for a free estimate and consultation.








Eaglewing Enterprises
706 N Hinman Avenue
Marshfield, WI 54449
715.383.0000

email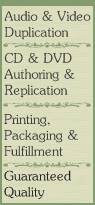 ---

hen I'm told that our films are painful, I think, oh God, I know real pain. We soften our pictures so tremendously. We make them almost romantic fantasies, and just barely touch on these things in a more idealistic way than other people do.

---

©2000
eaglewing-enterprises.com