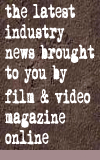 How Director Ben Lewin Gave Ballplayer/Spy Moe Berg's Quirky Story, The Catcher Was a Spy, a Cinematic Twist
By Michael Goldman | Film & Video Magazine | June 26, 2018



Veteran director discusses the challenges he and his team faced crafting a noirish period piece that examines the true story of a Jewish baseball player who spied for the US during WW2.



Director Ben Lewin says the biggest challenge he faced when making the new indie film, The Catcher Was a Spy, starring Paul Rudd, was his lead character himself. The movie spotlights a key time in the mysterious life of a unique historical figure, Moe Berg — a Jewish professional baseball player who spoke several languages and was highly educated, qualities that eventually led the U.S. government to recruit him to spy on the Germans during World War II. Lewin's film focuses on the tail end of Berg's baseball career, when he is about to be sent off on his most dangerous mission — to determine how far along the Nazi nuclear program was and, if necessary, assassinate its architect, famed physicist Werner Heisenberg (played by Mark Strong).

But Moe Berg's story has a lot more elements to it, from the subtle to the downright stunning. During a recent conversation with Studio for the Podcasts from the Front Lines series, Lewin said that shooting and cutting the film, which is based in part on a biography written in 1994 by Nicholas Dawidoff, required his team "to weave a coherent narrative out of a life story that is not coherent. The trouble with Moe was that he kept reinventing himself, so you had, at different stages in his life, a different character not necessarily consistent with the previous one."

Therefore, Lewin says his partnership with cinematographer Andrij Parekh, with whom he was working for the first time, and editor Mark Yoshikawa, ACE, a longtime collaborator, was central to fitting the puzzle pieces together...


© 2015-2016 Access Intelligence, LLC


Article provided by

Film & Video Magazine






Eaglewing Enterprises has been serving the needs of non-profit organizations, small business, fraternities and sororities, community service groups, churches and ministries, since 1995. Located in Marshfield, Wisconsin, we provide affordable, state-of-the-art, post-production digital editing services. Offering marketing solutions to help promote, inform and inspire those who matter most to the client!





Contact us today for a free estimate and consultation.








Eaglewing Enterprises
706 N Hinman Avenue
Marshfield, WI 54449
715.383.0000
E-MAIL US!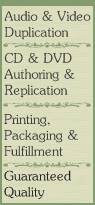 ---

hen I'm told that our films are painful, I think, oh God, I know real pain. We soften our pictures so tremendously. We make them almost romantic fantasies, and just barely touch on these things in a more idealistic way than other people do.

---

©2000
eaglewing-enterprises.com