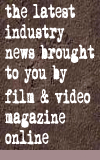 James Cameron to Shoot Avatar Sequels
with Modular Version of Sony Venice
By Bryant Frazer | Film & Video Magazine | June 1, 2018



V2.0 Firmware Upgrade Is Coming One Month Early





In Sony hit the gas at Cine Gear, announcing a serious new customer for the Venice — James Cameron, whose Lightstorm Entertainment is set to shoot the director's Avatar sequels with the Venice — and accelerating the development schedule for the camera.

Sony revealed the Venice Extension System, a technology concept enabling modular operation of the Venice, with the sensor block separated from the rest of the camera body by a 10-foot or 20-foot cable. The extensions will allow multiple Venice cameras to be used in stereoscopic 3D rigs during the production of the Avatar films by reducing the on-board weight to about three pounds per sensor block and improving ergonomics. Sony reps said feedback from DPs at Cine Gear will be taken into account as the Venice Extension System continues through development.

The company also accelerated the scheduled release of the next major firmware update for its Venice cinema camera. Users will have access to a broader range of frame rates and imaging modes in the first part of July, about a month earlier than expected.

"The Avatar sequels will be among the first feature films to use the new Venice extension, but it also has tremendous potential for wider use with handheld Steadicams, drones and gimbals, and remote mounting in confined places," said Sony's Peter Crithary, marketing manager, motion picture cameras, in a prepared statement.

The Avatar sequels are set to begin principal photography in the first quarter of 2019, but performance capture is happening now, Sony said, using Alpha mirrorless cameras, PXW-Z450 and PXW-X320 camcorders, and the RX0. Sony F55 and Alpha cameras are being used for behind-the-scenes footage and still capture.



© 2015-2016 Access Intelligence, LLC


Article provided by

Film & Video Magazine






Eaglewing Enterprises has been serving the needs of non-profit organizations, small business, fraternities and sororities, community service groups, churches and ministries, since 1995. Located in Marshfield, Wisconsin, we provide affordable, state-of-the-art, post-production digital editing services. Offering marketing solutions to help promote, inform and inspire those who matter most to the client!





Contact us today for a free estimate and consultation.








Eaglewing Enterprises
706 N Hinman Avenue
Marshfield, WI 54449
715.383.0000
email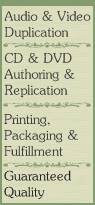 ---

hen I'm told that our films are painful, I think, oh God, I know real pain. We soften our pictures so tremendously. We make them almost romantic fantasies, and just barely touch on these things in a more idealistic way than other people do.

---

©2000
eaglewing-enterprises.com