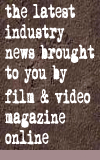 Cinematographer Paul Cameron, ASC, on The Commuter
By Kevin H Martin | Film & Video Magazine | January 29, 2018



Shooting a New York Train on a U.K. Set, Pulling Depth-of-Field with CineFade, and Keeping HDR Under Control



In The Commuter, Michael MacCauley [Liam Neeson] seems to be having one of those days. First, the ex-cop loses his insurance job. Then, while commuting home, he finds himself drawn into a conspiracy that will play out with deadly consequences on — and eventually right off — the rails. This film marks the fourth time Neeson has worked with director Jaume Collet-Serra, after their popular collaborations on the thrillers Unknown, Non-Stop and Run All Night. The filmmaker selected Paul Cameron, ASC, as his director of photography. Cameron, whose work on the pilot episode of HBO's Westworld was profiled in Studio Daily last year, relates the challenges involved in filming a set-in-New York tale entirely on U.K. soil, with all its train interiors shot on soundstages.

Studio Daily: With all the action and camera movement, did you rely on any previs?

Paul Cameron: It wasn't necessary. I had worked with the director years back on commercials, so we were already comfortable designing sequences together on our own. There was some previs [from Nvizible] for visual effects supervisor Steve Begg to plan out the actual train crash, but that was about the CG effort [handled principally by Cinesite, aided by Iloura], not the live-action. However, we did do some storyboarding for our end of things, which helped with planning the dynamics. There were a lot of really extreme and dramatic moves to accomplish in very tight spaces, so I chose the ARRI Alexa Mini [provided by ARRI London.]


© 2015-2016 Access Intelligence, LLC


Article provided by

Film & Video Magazine






Eaglewing Enterprises has been serving the needs of non-profit organizations, small business, fraternities and sororities, community service groups, churches and ministries, since 1995. Located in Marshfield, Wisconsin, we provide affordable, state-of-the-art, post-production digital editing services. Offering marketing solutions to help promote, inform and inspire those who matter most to the client!





Contact us today for a free estimate and consultation.








Eaglewing Enterprises
706 N Hinman Avenue
Marshfield, WI 54449
715.383.0000

email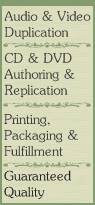 ---

hen I'm told that our films are painful, I think, oh God, I know real pain. We soften our pictures so tremendously. We make them almost romantic fantasies, and just barely touch on these things in a more idealistic way than other people do.

---

©2000
eaglewing-enterprises.com