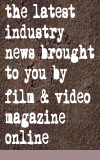 How Gaffer Martin Smith Lit Up Mission: Impossible — Fallout
By Michael Goldman | Film & Video Magazine | August 7, 2018



Global shoot filled with practical stunts, elaborate sets, complex visuals, and demanding filmmakers, such as director Christopher McQuarrie and producer/star Tom Cruise, put frequent and unusual demands on the project's lighting team.



One of the biggest and most pressure-filled jobs on Christopher McQuarrie's new action hit, Mission: Impossible — Fallout, fell into the lap of U.K.-based gaffer Martin Smith. McQuarrie was returning to the franchise for a second straight effort — the first director to direct two films in the series — but he was determined to craft a new look for the film to give the impression that, once again, it was not directed in the same way as previous efforts. So he brought in cinematographer Rob Hardy, BSC, and he, in turn, brought in Smith. They tasked him with planning, organizing, and executing massive lighting setups at locations across the globe, from London and Paris to Norway, New Zealand, and Abu Dhabi.

"The scale of the movie was huge," Smith recently told Studio during a conversation for the Podcasts from the Front Lines series. "We had to break everything down into sections, and that meant, working in all these different countries, we had to hire and [collaborate with] the right key players in all those places."

Smith also had to arrange everything to operate across the globe in as traditional a way as possible, as the movie was shot on film, and Hardy, for the most part, tried hard to stay away from the use of LED and other modern, digital instruments...

© 2015-2016 Access Intelligence, LLC


Article provided by

Film & Video Magazine






Eaglewing Enterprises has been serving the needs of non-profit organizations, small business, fraternities and sororities, community service groups, churches and ministries, since 1995. Located in Marshfield, Wisconsin, we provide affordable, state-of-the-art, post-production digital editing services. Offering marketing solutions to help promote, inform and inspire those who matter most to the client!





Contact us today for a free estimate and consultation.








Eaglewing Enterprises
706 N Hinman Avenue
Marshfield, WI 54449
715.383.0000
E-MAIL US!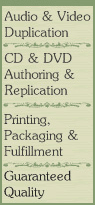 ---

hen I'm told that our films are painful, I think, oh God, I know real pain. We soften our pictures so tremendously. We make them almost romantic fantasies, and just barely touch on these things in a more idealistic way than other people do.

---

©2000
eaglewing-enterprises.com