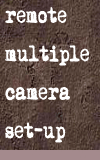 Eaglewing Enterprises, located in Marshfield, Wisconsin, has served the needs of non-profit organizations, small business, fraternities and sororities, community service groups, churches and ministries, since 1995.



Providing live, multi-camera coverage of conferences, fund-raising events, seminars, banquets and other corporate functions, including state-of-the-art,
post-production digital editing, 3D graphics, computer animation, custom packaging and mass-duplication.



No matter what size your next event is, let Eaglewing Enterprises provide you with affordable digital media services, to meet your objectives and your budget!





Contact us today for a FREE estimate & consultation.





Merchant Credit Card Processing Solutions...




PowerPoint Multimedia Presentation



Eaglewing Enterprises
706 N Hinman Avenue
Marshfield, WI 54449
715.383.0000
E-MAIL US!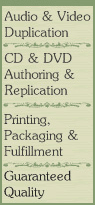 ---
I
try to push ideas away, and the ones that will not leave me alone are the ones that ultimately end up happening.
J.J. Abrams
---

©2000
eaglewing-enterprises.com