Featuring "the Coolest Tunes This Side of Heaven" from some of today's "hottest" Christian recording artists! Keep tuned in for CD giveaways, artist profiles, music reviews and other cool stuff, and be sure to visit our website — you don't have to watch the show to participate in the CD giveaways!

CLICK HERE to visit the official EdgzKutz website!




Division of Syntax Records


Since 1995, Eaglewing Enterprises has been producing,
and helping others to produce, local community
programming on the Charter Communications cable
system across the Upper Peninsula of Michigan and
Wisconsin. Whether a weekly program series or a
feature special, an opening or closing credits, or a
promotional spot airing daily, Eaglewing Enterprises can
assist with state-of-the-art, post-production digital
editing, 3D graphics and animation!

Contact us today for a FREE estimate & consultation.







Eaglewing Enterprises
706 N Hinman Avenue
Marshfield, WI 54449
715.383.0000
E-MAIL US!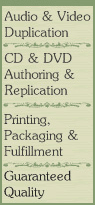 ---
I
f a million people see my movie, I hope they see a million different movies.
Quentin Tarantino
---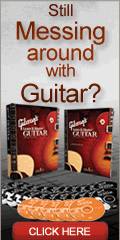 ticketliquidator
©2000
eaglewing-enterprises.com